Császár-Komjádi Béla Sport Swimming Pool Budapest
The Császár Swimming pool was built in the second half of the XIXth century. It was pulled down in 1989-90 and in 1997 it was rebuilt. Currently it has three outdoor swimming pools.
The Frankel Leo wing was made in 1860, this shows the marks of the classicist style and today it functions as a hotel.
The Komjádi Swimming pool was opened to public in 1976.
It contains a covered racing pool and a training pool. Its uniqueness is a 40m wide openable roofing.
On sports programs the building - which lies on 11456 m2 - is able to take in 1800 people.
The building has three floors with five swimming pools from which two are children pools.
Császár-Komjádi Swimming Pool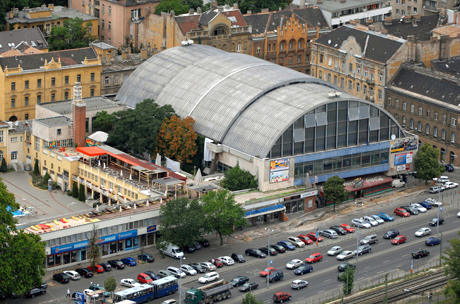 Császár-Komjádi Swimming pool
1023 Budapest, II. kerület, Árpád fejedelem útja 8.

Swimming pool tickets
Adult day-pass tickets: 1800 HUF /Hungarian Forints/

Youth and student day-pass: 1200 HUF

Adult season-ticket for 10 pass: 15 900 HUF.

Youth and student season-ticket for 10 pass: 10 800 HUF.



Opening hours for public
Monday- Sunday: 6 am to 7 pm

Entry and chest opening hours 6am - 6 pm.

Császár-Komjádi Swimming Pool information
Phone number: +36 1 3261478
Pools
Császár - Komjádi Swimming Pool has 5 pools including two educational pools.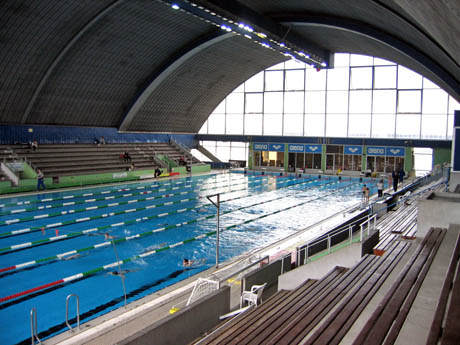 Indoor 50 m sport swimming pool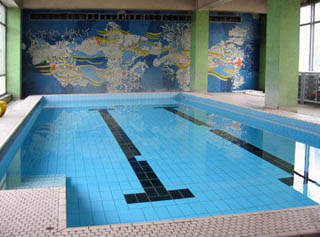 educational pool
Outdoor swimming pools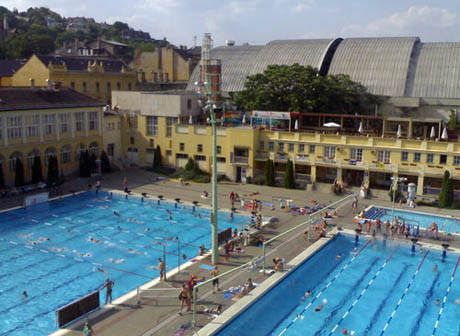 50 m sport swimming pool

25 m swimming pool

Educational swimming pool

Császár-Komjádi Swimming pool map, Budapest
Császár - Komjádi Béla Swimming pool Budapest map