Budapest - Hungary - Central Europe


Hungary (Hungarian:
Magyarország)
Budapest, the capital of Hungary is divided by the Danube River into the Buda and Pest side. The course of the Marathon goes through and under the historical bridges and takes the runners on a magical mystery tour of Budapest's historic sights.






Budapest Breakfast Run
There is a 5,3 km long run the day before the Half Marathon and Marathon, a common joint training for the (Half) Marathon Runners.

Breakfast Run Images 2011
(place: Budapest Városliget)

Place: Margaret Island, which is runner's favorite place in Budapest:
Breakfast Run Images 2010

Marathon Breakfast Run 2010

Breakfast Run Images 2008



Team In Training Budapest Spar International Marathon training group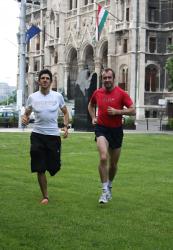 Event: Team In Training Budapest Spar International Marathon training group.

Marathon training group in Budapest, for beginners & intermediate runners. A structured and fully supported training group for the Budapest SPAR International Marathon in late September with Budapest based personal trainers Lucas Leite (AUS) and Simon Saunders (UK) please check Team in Training Facebook page for more info on the Marathon training program. To contact Lucas Leite (Aus) on lucas.outdoorfitness@gmail.com or Simon Saunders (UK) on saunders.simon@ymail.com leave your details and we will contact you in person. Kick-off will be Sunday 6th June... 16 weeks to the start line.




Lucas Leite (AUS) and Simon Saunders (UK)
For further individual or group training consult:

Outdoor Group, Facebook: Budapest Outdoor Fitness Group

Budapest Half Marathon
Next race:

26th Nike Budapest International Half Marathon

25th September 2010 Half Marathon / Relay (13+8km) 8000 runners
24th Nike Budapest Half Marathon
The largest half marathon of Central Europe was organised for the 24th time in Budapest last Sunday. There were overall 8500 participants; 5300 individual runners, 400 relay teams and around 2400 children and family members took part in the Fun Run (3,5km).

Photos:


24th Nike Budapest International Half Marathon photos
23rd Budapest Half Marathon
Distance: 21095 meter running.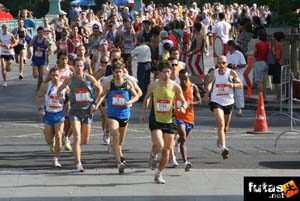 2008 September
5000 finishers - 46 countries
The largest half marathon of Central Europe was now organised for the 23rd time in Budapest. Overall almost 7000 runners took part on the event. Besides the 21 095 meter long half marathon distance, the runners could also choose to run the race in a team of 2 runners and there was also a fun run of 3,5 km organised for children and family members. This year the organisers designated a new course leading along the river Danube and in the city center showing the most important sights of Budapest with places that are part of the World Heritage. The organisers put emphasis on this race on amateur runners, thus no professional runners were invited. The race was won with a moderate winning time of 1:07:22. Among the runners there were more than 1000 runners from abroad. The majority came from the United Kingdom, Germany, Italy, France, Denmark and the USA. There were runners even from such far away countries like New Zealand, Israel and Mexico. The next Budapest International Half Marathon will be organised on 6 September 2009!

More information:

24th Nike Budapest International Half Marathon

Budapest Half Marathon 2008 photos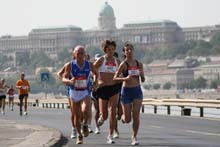 Budapest Half Marathon
Budapest International Marathon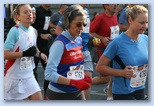 23. Plus Budapest Marathon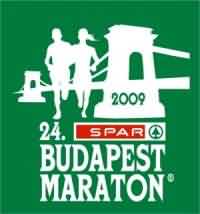 Next race:

26th Spar Budapest International Marathon
2 October 2011

42 km Marathon , Relay,Fun Run and Unique distance: run 30 km

14 000 Runners in Budapest

Budapest Marathon photos 2009
24th SPAR Budapest International Marathon on 4 October 2009:

24th Spar Budapest Marathon photos

23rd International Budapest Marathon in Hungary

23rd Plus Budapest Marathon Guide




23rd Plus Budapest Marathon images


A fantastic, real running weather welcomed the runners on the 23rd Plus Budapest International Marathon. More than 3000 marathon runners began the race at 10 o'clock in the morning. Over 500 runners joined them at the 12th kilometre to finish the course with the marathoners and run a 30 km distance. The 42 kilometres could be divided between 3 or 5 runners and thus about 500 teams of runners ran together with the marathon runners. Overall on 10 different distances 12 900 runners took part on the running day, out of them more than 2000 runners came from abroad, from 50 different countries. Never have so many foreigners come to Budapest in the past! The majority of the runners came from France, Great Britain, Finland, Germany, Netherlands Switzerland and Italy.

This year a new course was designated for the runners, however, still including the most spectacular parts of Budapest.

The atmosphere of the race made the day unforgettable for all runners!

The race was also the Hungarian Marathon Championship, the winners were in 2008:

Women

1. Judit Nagy Földigné (Hungarian) 2:45:30
2. Réka Bátai (Hungarian) 2:56:07
3. Judit Pettkó-Szandtner (Hungarian) 3:02:03

Men

1. Gergely Rezessy (Hungarian ) 2:24:18
2. Erkolo Ashenafi (Ethiop) 2:24:21
3. Tamás Bogos (Hungarian) 2:24:24


Supermarathon
The aim of the competition is to strengthen the international and the relations of the three European Union member countries, further the free cross border ideas with the means of sport. To promote healthy lifestyle, sport and jogging. To afford racing possibility for long-distance runners of all ages, further to familiarize the participants with Austria, Slovakia and Hungary.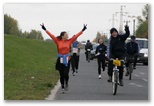 Running Route and sections:

Total distance: 320 km

Run individual and relays.

Relay:
The men and women teams of 4 + 1 members each, run the approximately equal daily distances of the relay sections along the prescribed route, accepting the terms of relay, as set in the rules. The groups may nominate 1 reserve-runner who can do one section a day. The group's age will be determined on the basis of the total-age of the 5 relay-members. In Junior teams, each of the team-members must be below 20.

www.bbu.hu


UltraBalaton ultrarunning - 2012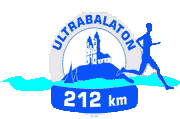 Next summer is the third time we proudly present
"The Race".

The Race - where we pass round Lake Balaton in one or two days in teams or individually.
The Race - where competitors can choose any distances from 19 to 212 kms.
The Race - where anyone can run from the age of 1 to 99.
The Race - where you can meet the legends of ultra-running.
The Race - that guarantees you good mood and an unforgettable experience.

From the 1st of October registration is open.
Our entry fees are the same for three years but our standards are set higher year by year.
This race is a part of our heart.

We started the preparation.
And you?

Date of race: June 2012
Distance: 212 km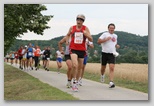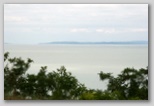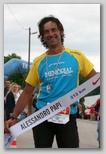 more:

Individual Runners and photos of previous years

Ultrabalaton Ultra running results
Run
in Budapest
Budapest is a gorgeous, interesting city, but it is not a good city for running.
There are only few place where you can run:
in Buda hills:
- Normafa, which is known for its panoramic scenery and fresh air
- Hármashatárhegy /means "Three Border Mountain"/ Route

in downtown: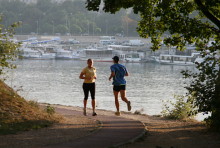 - Városliget
- Népliget
- Margaret Island: the most popular place, you can always find runners between 5-22 hours there. I recommend to run in Margaret Island.








Dextro Energy Triathlon ITU World Championship
2010 Dextro Energy Triathlon ITU World Championship Grand Final Budapest event from Wednesday 8th September to Sunday 12th September 2010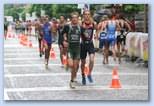 Photos and reults:
Triathlon ITU World Championship Budapest
Budapest Guide
Budapest Underguide for Half Marathon and Marathon runners: guide (pdf).
Runner Contact:
If you have any questions, please do not hesitate to write an email to: futas(@)futas.net
or you can send a message here: website contact.

futás (Hungarian: Running)
English speaking runner in Budapest: